Our solutions for maintenance applications
Solder pallet and wave soldering machine parts,
Reflow oven filters and parts,
Conformal coating carriers,
Pick and place SMT nozzles.
Solder or conformal coating pallets and oven filters cleaning process are a very difficult, tedious and dirty operation. MBtech has especially developed its MC200 process for you.
Very robust, easy to use and requiring only a minimum amount of monitoring, this cleaning process uses three direction spray arms combine to a heavy duty rotating basket. The MC200 will provide a perfect cleaning in a very short cycle even for over baked flux on oven filters.
The use of an adapted water-based chemical and the efficiency of our hot air drying system allows us to avoid a water rising step. Therefore, running cost as well as environmental impact are both extremely low.
For specific applications where a water rinse step is required, our MC200+ model will meet this particular requirement.
If your cleaning application requires an immersion process our MC10 will be the suitable answer.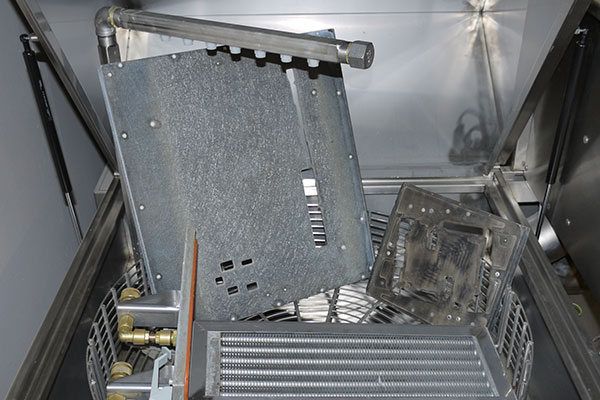 Don't hesitate to contact us for more information